O

n this page, you will find the sequence of steps for becoming a certified Swarm channel partner, and links to all of the learning materials you will need. This page is for channel partners only. Please do not share this page or any of the links.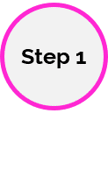 Take the Swarm Innovation Profiler (free using Free Trial here)
This will give you a feel for the skills we measure with the 15-minute online assessment.

Be sure to look for your results email and also read the Swarm Interpretive Guide. It explains the 8 skill clusters and the 26 sub-clusters.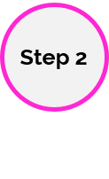 Look through the 5-module Swarm Innovation Training course ($399 or free for potential channel partners approved by Swarm.)
(Courtesy Training Links – your answers will not be saved)

Email suzan@swarmvision.com with "New Channel Partner" in the subject line. Let's set up a call so we can learn more about your market, your areas of expertise and your customers.
If it's a fit for both of us, we'll send you our standard Channel Partner Agreement to execute. You can preview that here.
BASIC CERTIFICATION

Read Swarm's research paper in the International Journal of Innovation Science
The first 50 people can download the article for free here!

Study key concepts about the research with this Quizlet:
(Sample sizes, hypotheses, results, statistical reliability, Cronbach Alphas etc.)
(LINK to QUIZLET)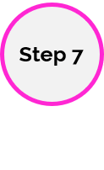 Learn the differences between Swarm and general personality and workforce assessments
(e.g. Strengthsfinder, Myers Briggs, DISC)
Differences between Swarm and other innovation assessments (e.g. Foursight, iDNA, E10)

Learn about the 8 Swarm Innovation Skill clusters and 26 Sub-clusters
(definitions, which sub-clusters belong to which skills)
(LINK to QUIZLET)

How to use the Dashboard (innovation horizons, score ranges, how to demo the tools.
Plan levels and pricing (packages and what can be customized or not)
(LINK to QUIZLET)

Sales methodology
(LINK to SALES DEMO)
(LINK to HANDLING OBJECTIONS)
ADVANCED CERTIFICATION: APPLYING SWARM IN YOUR PRACTICE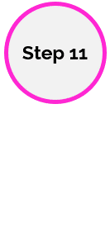 Please respond here to our interest list in Live Training on:
How to Debrief Individuals on Their Innovation Profile
How to Design Individual Talent Development Plans
How to Design Stronger Teams
How to Design a Culture of Innovation
How to Hire More Innovators
How to Use Swarm Innovation Training to Up-skill Employees
The Basics of Innovation (for partners who are not already innovation experts)